Sharps Waste Disposal Containers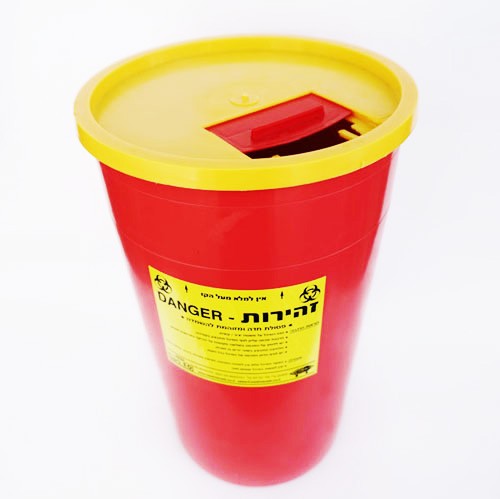 The Sharps Waste Disposal Containers system provides a safe & effective method for the containment of infectious medical waste.
Sizes:
2 liter / 5 liter / 7 liter / 10 liter
Standards:
Israeli 4501,
British Standard BS-7320,
UN3291 certificate,
AMR approval
Simple & Secure mechanism.
Quick & Safe needle and vacutainer removal.
Leak & Puncture resistant.
Sophisticated lid lock.
Carrying handle for safe transportation.
Prominent Biohazard colors.
Maximum storage Utilization.
Made of rigid polypropylene.
Autoclavable and Incineratable.
Environmental friendly.
ISO-9002 Quality Assured Firm
UN Approved (Clinical Waste, Unspecified, UN 3291, N.O.S)
Full compliance with the British standard (BS-7320) and the Australian Standard (AS-4031)
Shipping Worldwide.





Contact Us
Please contact us for any information or quotation:
Medi-Marpeh Ltd.
Email: [email protected]